Home
Owner
Stuffs
Tutorials
Websites
Bonjour!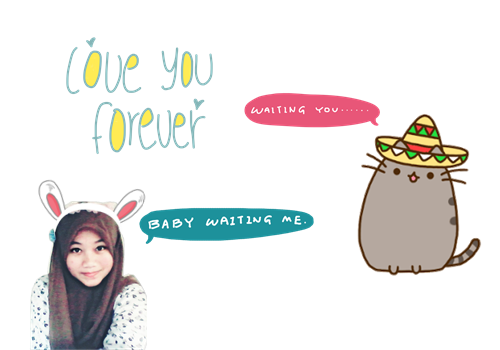 Hy haters please click Here
A Little word.
Masuk dalam blog ni,Be Careful yer!

Jangan suka hati nak copy tutorial tu.Letak Copyright :)

Kalau nak exchange link dgn saya,tolong kctw di chatbox k?

I don't want any fight in here ! ;)

I also take request.Any rquest on tutorial/header,please mntion me at my twitter or leave a mssage on the chatbox.makesure detail rquest lengkap k :)

Tinggalkan jejak anda di Chatbox di bawah yer!

Im nice.To person who respect me and my pages.Thank You.


Footprint!
Latest
Header (Requested)
Doodle 2 (Hijab)
Doodle 1 (Hijab style)
Perpisahan.Clash.Break up.Putus.
Header 2
Letak Assalammualaikum di Post.
Cute Assalammualaikum on post .
Cute Icon 1
Header 1
Cinta Ke Rahmmatullah .
Follow me maybe?
You follow me follow you back :*


Claps

Template by:Farah Adriana With help:Fatin Hazwani /Wanaseoby /Nabila Medan Re-Edit by Mieya Izzati ;)
Long time no see.
Entry updated on Tuesday, 21 January 2014
Entry got
0 comments
|
Fly to top :3
HAAAA! lama nda update post di blog nie.
kinda bz withh all those homeworkss and studyy.
rasa penatt pun ada tapi apakan daya .
FORM 4 BUKAN BULAN MADU K BUKAN!
balik2 aku dengarrr cikgu cakap begitu . harharhar!
btw,urmmmm....
setakat ni semuanyaa baikk ja , even all my friends , *close friends*
melarikan diri sudah dari pekan II , aku tetap dapat hidup ba.
tapii susahh la/kejutan budaya betul :(
aku pun rsa macam mau pindah juga tapi nda suda aku sggp
tukar2 skolah ni .
malas . malas . dan malas .
tapi aku mau pindahhh :((
hmmm ~ nvmind la , soon pajilah dgn amera lagi pindahh .
sedihnyaa hidup . sebatang kara aku sana .
hahahahaaa
nda pa . ada syukri juga kawan aku ,hahahhaa xD
my new class? its OHSEM .
hahaaa , bsemangat pula aku blajarr ,cehhhh *tiba2 rajinnn*
muahahhaaa xDD nda pa nda pa . 2 tahun ja lagi kan .
then aku boleh kawin suda .upppppppss??
hahahaaa gurauuu jakk :p
nda la kawin awal btul kan . hahaa ksiann syukriii .
hewhewhew:3
ok fine ok fine . merepekksss sudah ni .
keboringann tahap dewiii kayangann . hahhahaaa xp
k bbye! :DD
---
Thanks for reading!
---