Home
Owner
Stuffs
Tutorials
Websites
Bonjour!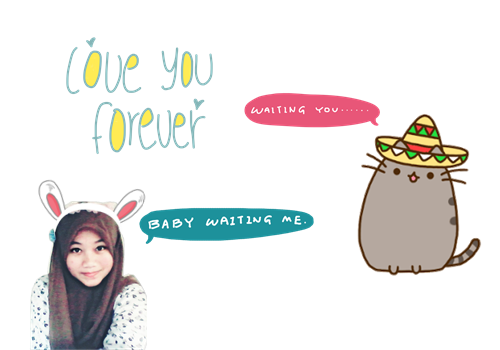 Hy haters please click Here
A Little word.
Masuk dalam blog ni,Be Careful yer!

Jangan suka hati nak copy tutorial tu.Letak Copyright :)

Kalau nak exchange link dgn saya,tolong kctw di chatbox k?

I don't want any fight in here ! ;)

I also take request.Any rquest on tutorial/header,please mntion me at my twitter or leave a mssage on the chatbox.makesure detail rquest lengkap k :)

Tinggalkan jejak anda di Chatbox di bawah yer!

Im nice.To person who respect me and my pages.Thank You.


Footprint!
Latest
PRAY FOR MH370
YOU//
Long time no see.
Header (Requested)
Doodle 2 (Hijab)
Doodle 1 (Hijab style)
Perpisahan.Clash.Break up.Putus.
Header 2
Letak Assalammualaikum di Post.
Cute Assalammualaikum on post .
Follow me maybe?
You follow me follow you back :*


Claps

Template by:Farah Adriana With help:Fatin Hazwani /Wanaseoby /Nabila Medan Re-Edit by Mieya Izzati ;)
its been a while//
Entry updated on Friday, 11 April 2014
Entry got
0 comments
|
Fly to top :3
Helloo!!
its been a long time i haven't write anything or post anything in this blog .
uwah! hahahaa xP
too buzy?esehhh macamm menteri pulaa buzy betull.,yay! hahaah xP
hmm.
apa mau update ah . urmm,
E X A M 1 ?
hows yours?hahahahaa xD
MINE ::
PAI: B
ADDMTH: A
MATH: B
KIMIA:E
BIO: C
FIZIK: C
BM: B
SEJ:
BI:
nott so badd hahahahaaa yang penting kimia aku lulusss nyawa2 ikannn mau gagall suda hahahaa XD
exam topikal1 ni mesti usaha lebih,yayy hahahaaaa
nda sdaa kunun mau main2 nii ahh hahaaa
mesti kasih kalah syukrii ni tedalahh juga hahahaa xD
btw aku makin hitam?muahahaha xD
biarlahh ba.yang pentinggg nda orong,.hahahaha xp
so esok malam ada knduri arwah lagi,.
hmmm .
apa lagi mau tulis?
bosan,no idea.
saya sngat sedihh nda dapat p kk esok .
maklumlahh,prdana mnterii kan,
bz betul hahahaa xD
-
♥ϛʸʋƙʳɩ♥
---
Thanks for reading!
---